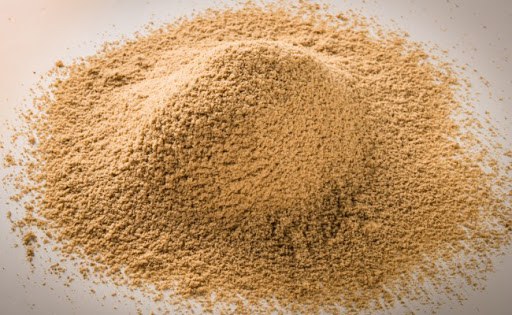 The development of poultry processing factories has increased the problem of 'where to dispose the poultry wastes, especially the feather parts and offal'. As a solution to that, feedstuff is prepared by processing this waste. This has proved to be a great solution for the protein needs of the entire world. It is entirely used to produceanimal proteins and helps in creating a suitable price structure too.

Normally, animals cannot digest raw feathers. Hence, a pressure process is performed for a time period of 5 – 60 minutes by maintaining 60 – 70 % moisture level to break the keratinous material of the feathers. As a result, a hydrolyzed poultry feather meal gets produced which also includes 70% crude protein which animals can easily digest.

These days, poultry feather meal supplier and manufacturer farms use different methods for producing FM (feather meal) such as high shear extrusion, continuous processing and batch cooker. Experts say that agitation, pressure, time and humidity can affect the desired nutritive value of the hydrolyzed FM. If lysine, amino acids, fish meal, methionine or whey powder is added to the raw materials, the nutritive value gets a hike for the produced hydrolyzed feather meal. Hence, any experienced poultry feather meal exporter follows this method.

Compositions of poultry feather meal:
• Dry matter
• Crude protein
• Fat
• Ash
• Crude fiber
• Lysine
• Methionine + Cystein
• TMEn

Benefits of FM (feather meal) –

• Protein content
A rendering plant produces the most crucial by-product as a poultry food is poultry feather meal. The main reason to that is feathers have rich protein value. It has keratin in it. Also, feathers include almost 7% weight of the entire living bird. Hence, it is efficient to produce a significant amount of mass that can be effectively used to produce valuable meal. Apart from this, FM also contains escape protein. Normally raw feathers are insoluble and cannot be easily digested by the animals due to this high keratin protein content in it. To make it digestible, hydrolysis process is applied to cook the feathers.

• Energy value
The feeding value of poultry feather meal Riyadh is dependent on both its protein as well as energy content. The nutritionists of animal and poultry nutrition say that nutrients and energy values need to be in a good relationship. Dominated energy content will induce extensive calorie – protein ratio. This will induce fat accumulation in excess amount.

• Amino acid availability
A good quality protein source can induce great availability of amino acids, which is important for growth.
So, it can be concluded that FM can fulfill all the growth requirements in an economic way.

So, why to use poultry feather meal?

Today, almost the entire amount of feather waste collected from the industry of poultry processing is used to serve the purpose of animal feeding and as their important protein source. And the crude protein available in the poultry feather meal Saudi Arabia is free from all sorts of anti-nutritional influences. Various studies were and are performed by the scientists and research workers on feather meal and the results demonstrate that poultry feather meal can be a useful supplement for protein contents to be present in the broiler foods also.